NEWS FROM THE ENGLISH GARDEN
29 March 2018
Although the weather was blustery outside, inside the English Garden the children's artwork brought spring cheer to every room. The children learned about different spring holidays and traditions from around the world, and prepared for the Easter Egg Hunt on Thursday. The celebration was a wonderful way to wrap up the term and look forward to the promise of warmer weather and blooming flowers after the spring break.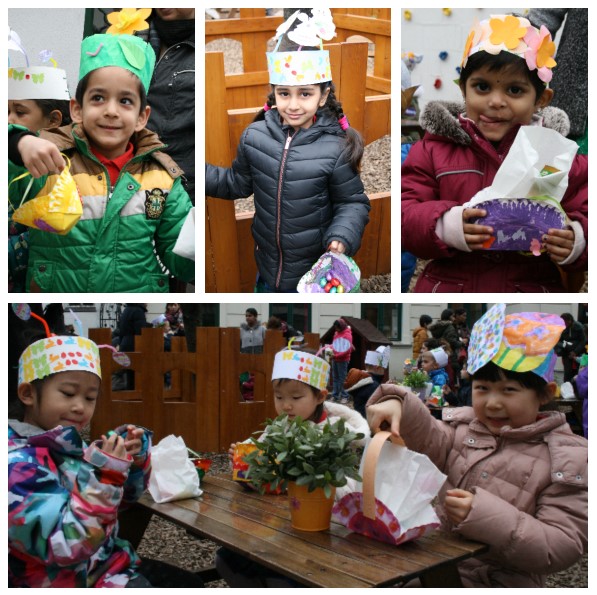 The children made colourful baskets to collect their eggs during the Easter Egg Hunt.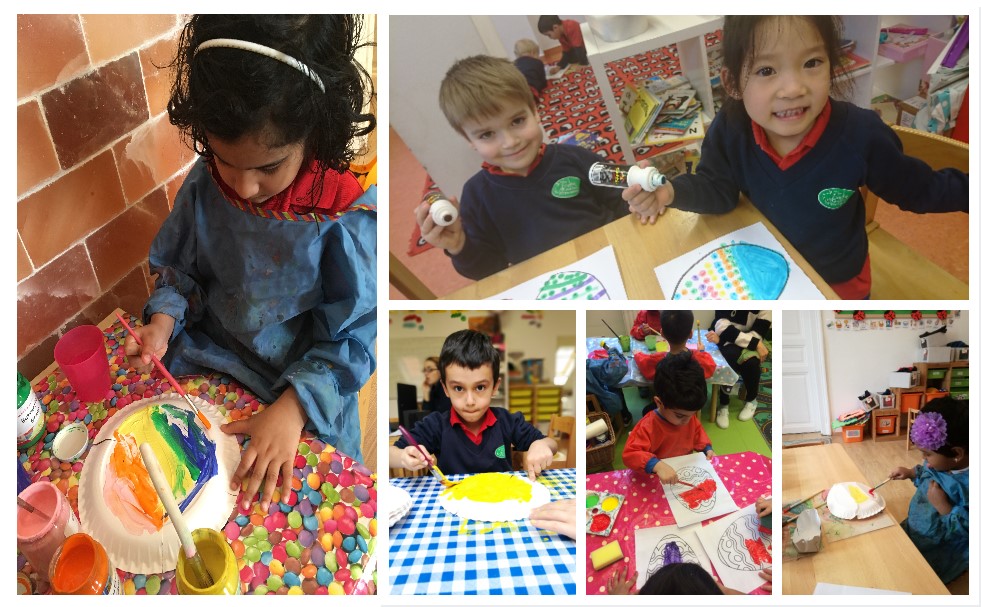 Many classes focused their learning on nature. The children at the English Garden had many opportunities to explore outdoors, including outdoor play, planting activities, and arts and crafts using natural materials.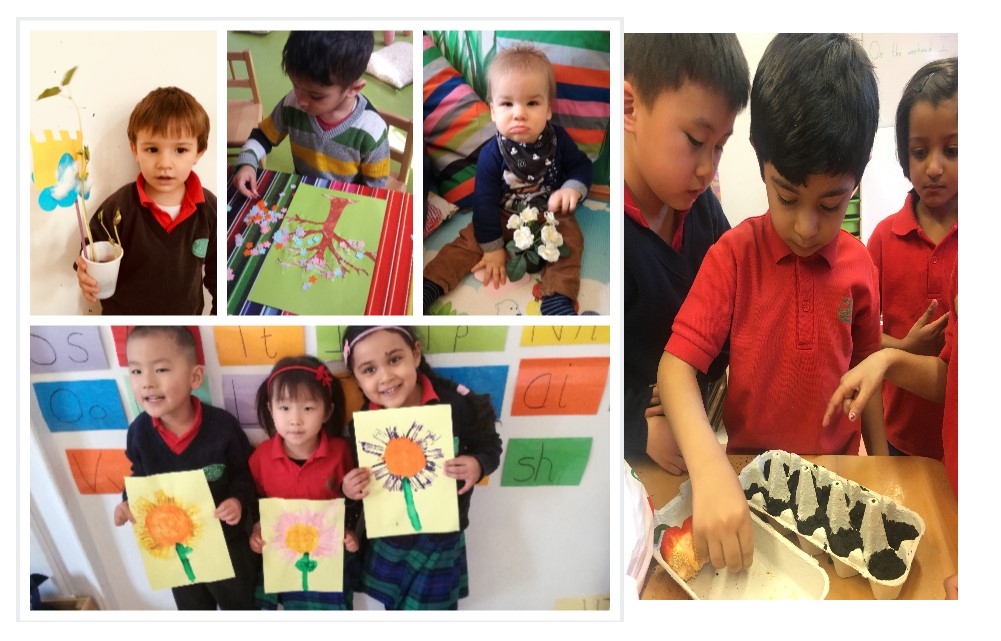 The Beetles Year 2 students were excited to make posters about Easter to share with the class.