Summer School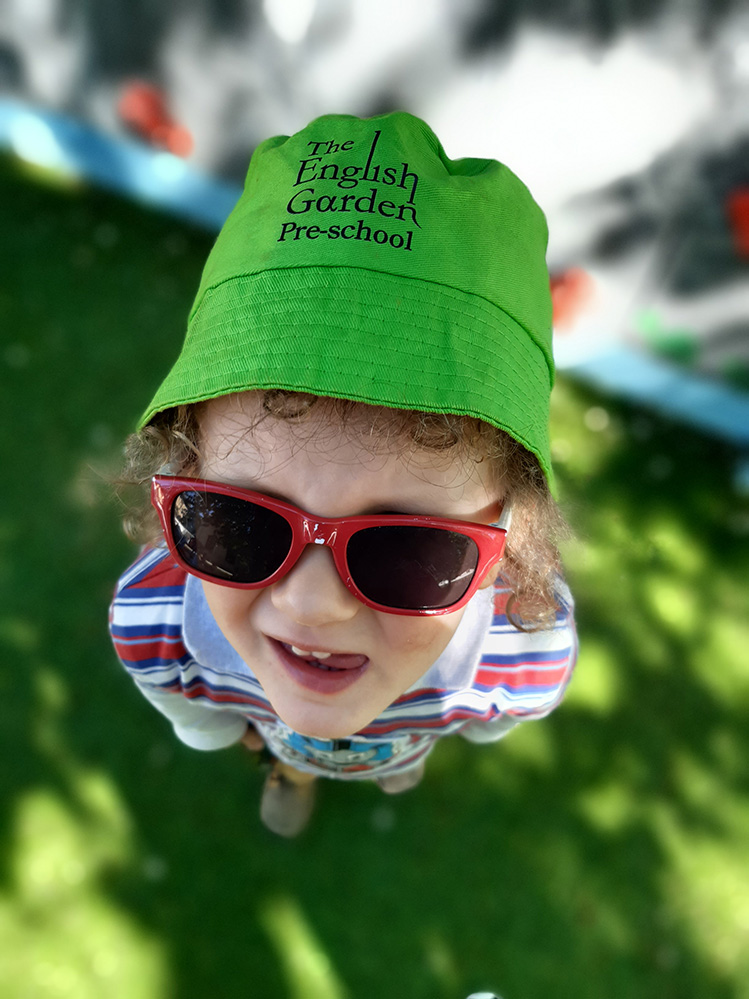 This year's English Garden Summer Programme will be running from 26th June to 18th August 2023. It offers children aged from 0 to 10 years of age the chance to learn, develop and explore through different weekly themes. The children are divided into groups according to their age and previous experience.
Each week the children will focus on a new topic which will encourage them to develop new interests and inspire their creativity. All activities are planned according to age and ability, enabling all children to learn in an engaging way. Each afternoon the older children can choose from a variety of exciting workshops e.g. Art and Crafts, Drama, Jewellery Making, Woodwork etc. There is also the opportunity to attend Intensive English lessons, have fun swimming sessions and weekly trips.
The cost per week is 185 Euros which includes all activities, along with all meals, snacks and drinks. There are daily programmes from Monday to Friday, starting at 7.30am until 5.30pm. For those who wish, Summer Nursery School children can attend a half day programme, from 7.30am until after lunch at 12.30pm at a cost of 140 Euros per week. A minibus service operates throughout the Summer School. The price is approximately 50 Euros per week, subject to location and availability.
A 10% early payment discount is offered to self-financing families who pay for any weeks by 20th May 2023.
The Summer Programme is divided into different age groups
Summer Nursery School (0-2 years)
The Summer Nursery School accommodates babies and toddlers by providing playful, happy and fun activities to engage each child whilst seeing to their everyday needs in a safe and loving environment. The children are introduced to a weekly topic which they explore throughout the week. Our dedicated, professional staff will work with children in a small group, with a high adult to baby ratio to insure individual learning, care and development. The Summer Nursery School is mainly suited to children who already attend the Nursery School. (Hummingbirds age 0-1, Canaries age 1-2)
Summer Early Years (3-5 years)
The Summer Early Years will spend each week exploring a different theme. The theme will relate to the art and craft activities, the songs and rhymes, the role play sessions, cooking projects, as well as help develop their interest and language skills. If they do not require an afternoon nap they can also join the afternoon workshops which are followed by lots of outdoor activities and plenty of games. The Summer Early Years is ideal for young learners, and engages children through interactive activities that have been specially designed to appeal to children's unique and individual learning styles. (Sparrows age 3-4 and Cuckoos age 4 -5)
Summer School (Age 5 - 10)
The Summer School children explore weekly subjects with activities designed to stretch their imagination and inspire their creativity alongside exercises to improve essential language, mathematical, and motor skills. The highly interactive lessons will concentrate on variety of creative pursuits. At the end of each week the children will take home a finished project which will be both a souvenir and a reminder of what they have learned throughout the week. With each exciting theme the children will encounter a range of new experiences designed to focus their attention whilst building on their previous knowledge and skills. (Parrots age 5-6 and Owls age 7-10)
Intensive English (Age 5 - 1 0):
The Intensive English Programme is designed for school aged children who would like to learn or improve their English in a fun classroom environment. The Intensive English Programme will give them the opportunity to begin or continue developing their English reading, writing and speaking skills. We are also happy to help individual children catch up on any subjects they have also fallen behind with or have a special interest in a particular subject.
The teachers use tried and tested British Curriculum resources, primarily Jolly Phonics and Jolly Grammar, that will give a solid foundation for language learning using lively and exciting materials. Our teachers will work with the children in small groups as well as individually to help insure a positive learning experience. The children participate in the regular Summer School programme according to the age and are taken out once daily for individual or small group lessons. Lessons are complemented with activities that will help cement the children's understanding of the different topics. Emphasis is placed on speaking in English both formally and informally alongside improving the overall ability and confidence of reading and writing skills.
All children attending the Intensive English Programme can also join in the afternoon workshops. There is no extra cost for participating in the Intensive English Programme however we recommend that children attend for at least two weeks to enable them to make substantial progress in their English level. In order to help us place your child in the correct ability group we invite you to make an appointment for a short assessment prior to attendance; however no assessment is necessary for absolute beginners.
For further details on the different Summer Programmes and the weekly themes for your child's age group please visit our website or email office@englishgarden.hu
Discover More