Pre-School Facilities
The English Garden Pre-School has a large garden with trees and play equipment, which the children can enjoy in most weather conditions. Inside, on the upper floors are spacious classrooms, an art room, reading terrace, changing area and bathrooms as well as the office. On the lower ground floor is the gymnasium, where the children can enjoy a variety of sporting activities. Also on this floor is our kitchen, with a dedicated dining room where the children eat meals and snacks together. There are additional bathrooms and a staff room.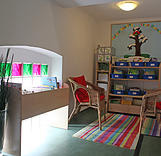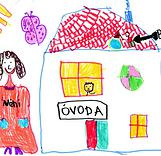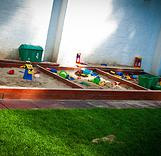 We have installed Salt Walls in each of our classrooms to help ensure a healthy atmosphere. These Salt Walls are made from blocks of Himalayan salt, which helps create anti-allergic and antibacterial air. It is particularly useful for children with respiratory problems caused by cold, flu or allergies.
In a separate building in the garden, we have the Parents' Centre, where Mums and Dads have the opportunity to meet at the start or end of each day. With free refreshments, it is an ideal place to meet up and catch up on Budapest life.
Discover more