Food and Drink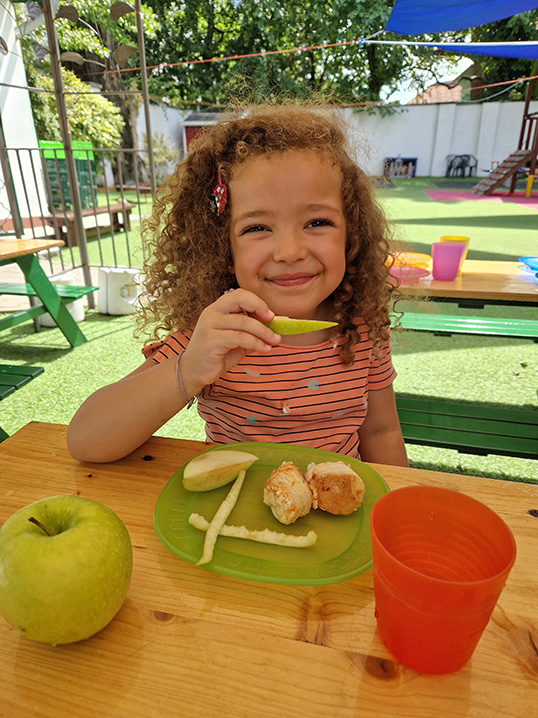 The English Garden aims to provide a balanced and enjoyable child-friendly diet. Children are encouraged to learn about healthy eating habits and to familiarise themselves with different foods. We offer breakfast for children arriving before 8:30 a.m., followed by morning snack, a hot lunch, an afternoon snack, as well as a late snack for children staying after 5.00pm.
Our catering staff ensure that children are provided with a good variety of fruits and vegetables during meals and snack times. At the English Garden, we strive to meet special dietary requirements and offer vegetarian, lactose and dairy free, and egg free options. All meals and snacks are included in the set fees; however, parents are welcome to provide their own food if they wish.
During mealtimes we provide tap water, milk, fruit teas and fruit juices according to the planned daily menu. Additionally, there is mineral water available for the children from dispensers. For babies and toddlers we are happy to administer their mother's milk or formula milk, however parents are required to bring it in sterilised bottles. We have our own dedicated Milk Kitchen within the Nursery School.
To view the main weekly menus, please click on the links below:
Discover More