Preschool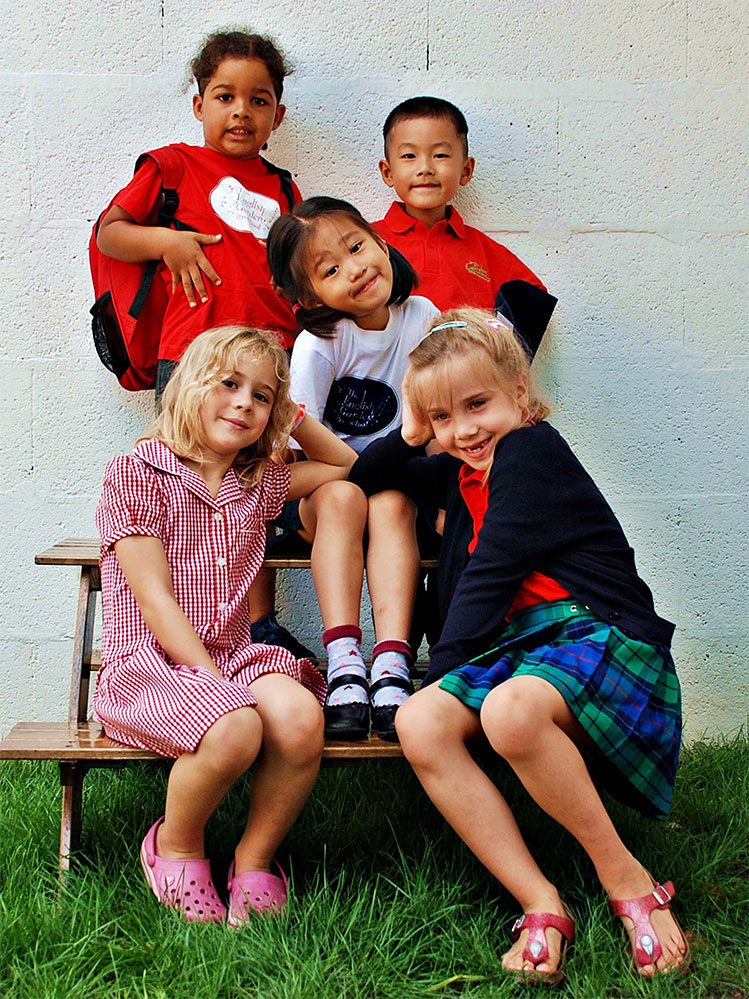 The English Garden Pre-School is for children aged 3 to 6 years. It offers the British Curriculum using the Early Years Foundation Stage followed by Key Stage One of the National Curriculum. Our aim is to prepare children for their future education and to help them take their first steps towards becoming well-rounded individuals. Due to our emphasis on providing a stronger academic curriculum we only offer School Day (until 3.30 p.m.) and Full Day (until 5.30 p.m.) places.
At the English Garden Pre-school we provide a mix of teacher-led and child-directed activities to support the intellectual and emotional development of the children; significant learning time is spent in small group activities to allow for individual attention. All classes include circle time, language and maths classes, art and craft activities, music lessons, drama activities, stories and free play. Science, computers, sports (including dance and judo), cooking and cultural celebrations are also included.
The children are placed in age-appropriate year groups in accordance with the British Curriculum which is based on their age on 1st September. We currently average two classes for each age group: Pre-Reception Class: Our kindergarten 1 group is for children aged from three to four years. The ratio is one adult for up to eight children.
Reception Class: Our Kindergarten 2 group is for children aged from four to five years. The ratio is one adult for up to nine children.
Year 1: This school class is for children aged from five to six years. The ratio is one adult for up to nine children.
In the beginning of the Pre-reception class the learning is play based but the curriculum slowly shifts as the children progress through the year. The children acquire their first notions of numeracy and literacy through engaging, playful activities. By the end of the Reception class, most children have acquired basic reading and number skills. In the Year One and Year Two classes the focus is on learning good fundamental Maths and English language skills as well as exploring Science, Technology, Humanities and Art through multi-disciplinary topics and small group project work.
Discover More