Extra Curricular Activities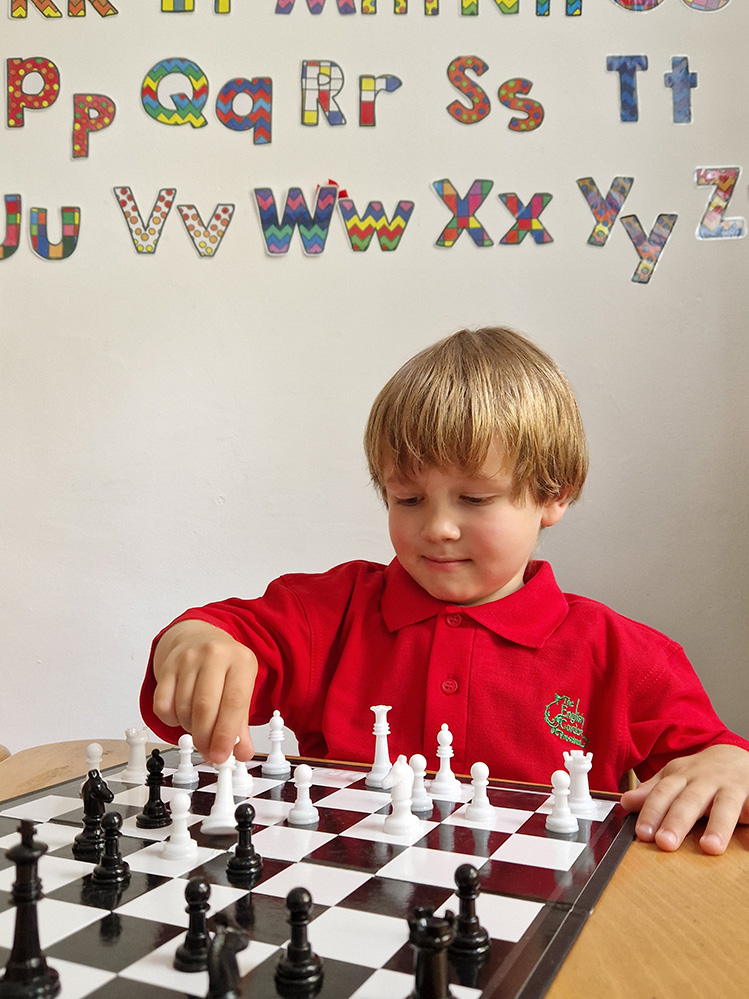 The following extra curricular activities are offered to children at the English Garden Nursery School and Pre-school for an additional fee:
Ballet classes are open to boys and girls who enjoy dancing. They offer the opportunity to explore different techniques as well as help them improve their posture and grace whilst having fun.
Funky Fitness is a preparatory class for children which teaches simple aerobic steps and choreographies, interval training with a combination of fast and slow rhythms that get children happily moving along to music.
Chess is an excellent game for older Pre-school children which helps them learn strategic thinking and logic! It is taught by an experienced Chess Professor who teaches the group in a fun child friendly way!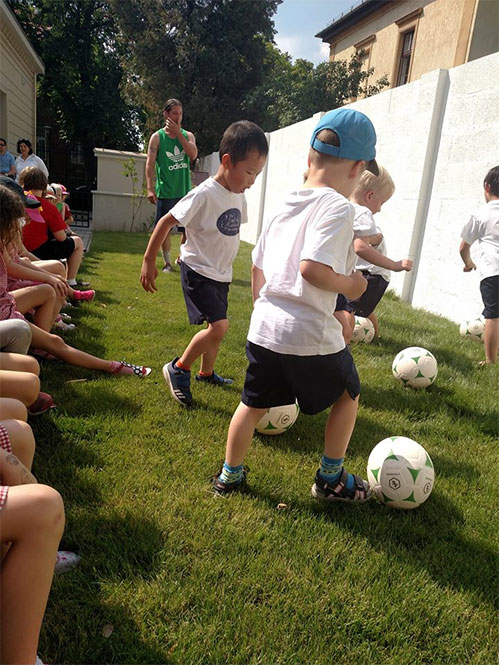 Football Skills is a special programme designed to improve children's movement coordination and ball perception. The method is based on exercises with a ball which help to improve co-ordination, control and balance as well as teaching children a variety of ball skills including football.
Musical Theatre offers the children the chance to learn and perform new and familiar songs. For little ones it is a chance for mime and movement, exploring stories, animals and characters that the children can relate to and develop their imagination. For older children it can also encourage the children to grow in confidence and develop communication and language skills.
Piano lessons are taught by a qualified music teacher Yi-Hsuan (Ms. Kirstin) at the Music School across the road. The school has a range of pianos and even a performance room. The English Garden takes each child to and from the Music School.
Spanish, French or German language classes are designed as a fun introduction to a new language. Please let us know your child's level if they are not a beginner.
Speech therapy lessons are offered by our qualified speech therapist who will assess the child's needs in Hungarian, English or both languages and if necessary tailor a programme to suit individual developmental needs.
Ukrainian Language and Culture classes are offered twice a week for children who would like to explore different activities and games in their mother tongue.
PLEASE NOTE THESE EXTRA CURRICULAR CLASSES ARE ONLY FOR CHILDREN ATTENDING THE ENGLISH GARDEN PRE-SCHOOL.
Discover More