Academics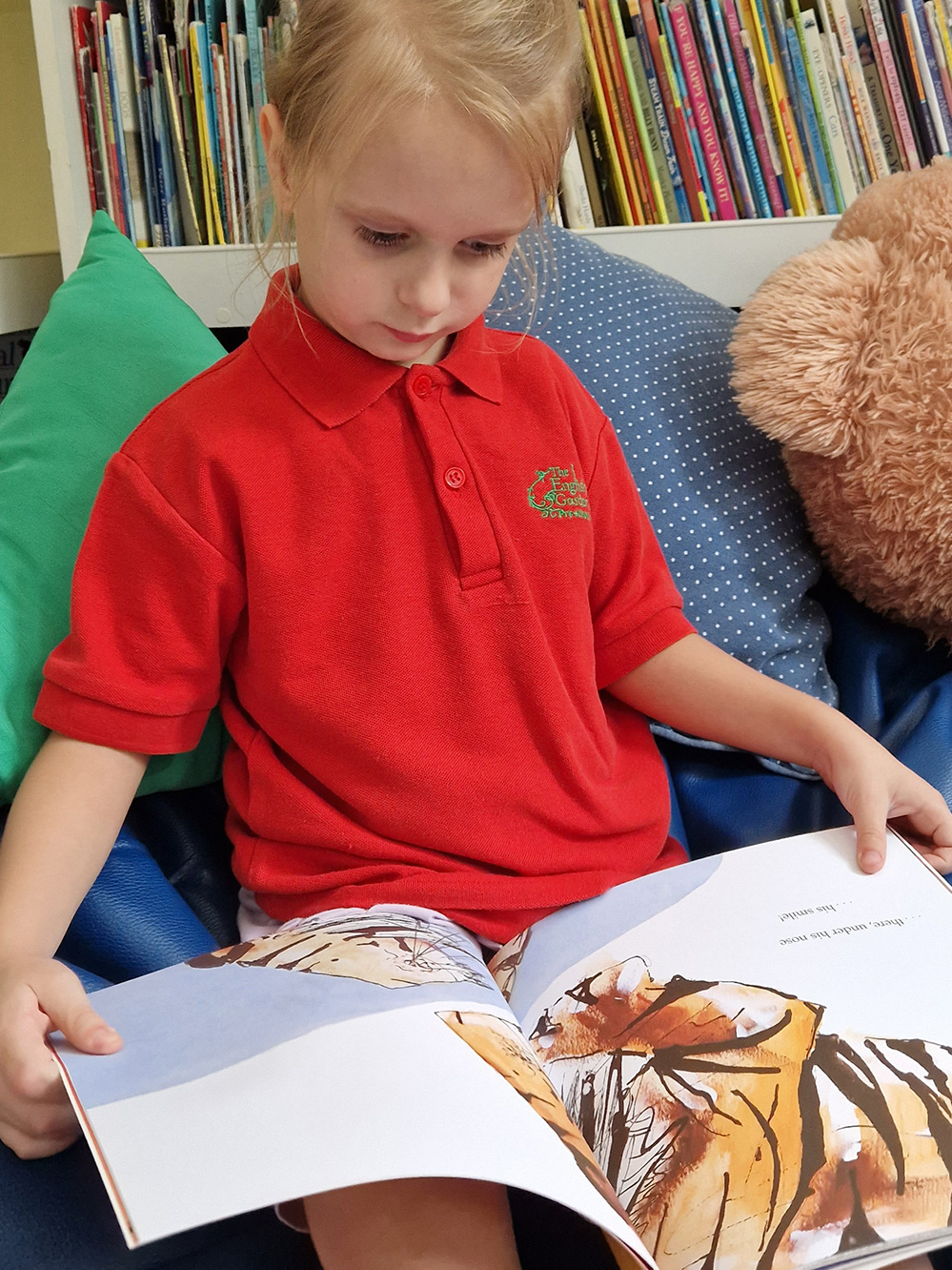 The English Garden aims to provide a caring and creative environment that enables children to foster a curiosity and eagerness towards learning. Each child's time at the English Garden should be a thoroughly rewarding, enriching and joyful experience.
We aim to help each child to excel and develop a solid foundation for their future. Our curriculum is based on the firm belief that children learn best from first-hand experiences – from doing rather than from being told. The curriculum is rooted in the guidelines established by the British National Curriculum.
We utilise the Early Years Foundation Stage to formulate goals and objectives for children aged 5 and under. For children between five and above we use the British National Curriculum for Key Stage One. These curriculum guidelines are aimed to nurture the seven areas of learning and development, which are as follows:
Personal, Social and Emotional Development
Communication and Language
Physical Development
Literacy
Mathematics
Understanding the World
Expressive Arts and Design
These areas are further supported by British Curriculum resources, which include the Jolly English, Phonics, Grammar and Music, the Oxford Reading Tree Scheme, as well as Cambridge English and Maths. Through these lively and exciting learning materials we help them formulate a solid foundation for the children's education. Our aim is to help children take their first steps towards becoming well-rounded individuals with a keen curiosity in the world around them. For Pre-school children we also offer the option of Hungarian Language and Culture.
For children in the Nursery School there is the option to either attend mornings only (12.30pm) or to attend a school day (3.30pm) or a full day (5.30pm). Whereas, in the Pre-school, due to our emphasis on providing a strong academic curriculum, we only offer school day (3.30pm) or full day (5.30pm) places. Children who continue to an international school will be prepared to enter Year Three of a British Curriculum school, whereas those wishing to attend a Hungarian school will be entering Grade One.
Discover More