Pre-School Academics
The English Garden Pre-School provides a caring and creative environment designed to make children ready and eager to learn. We believe that your child's time at our Pre-School should be a thoroughly rewarding, enriching and happy experience. We will work every day to ensure that each child has the chance to excel. We aim to nurture every child's potential to the full and provide a sound foundation for their future education and learning.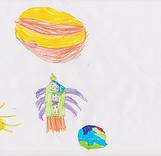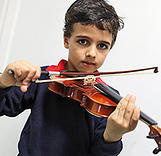 The curriculum is based on the firm belief that children learn best from first-hand experience – from doing rather than from being told. Our curriculum follows the guidelines established by the British National Curriculum. For children up to the age of five, we follow the standards set by the Early Years Foundation Stage for learning, development and care. For the education of children aged between five and seven years, we use the National Curriculum for Key Stage One.
Activities are designed to nurture seven areas of learning and development which are all related to each other:
Prime areas
Personal, Social and Emotional Development
Communication and Language
Physical Development
Specific areas
Literacy
Mathematics
Understanding the World
Expressive Arts and Design
The English Garden Pre-School follows tried and tested British Curriculum resources, including Jolly Phonics, Oxford Reading Tree, Maths Makes Sense and Jolly Music. All of these methods provide a solid foundation for children's education through the use of lively and exciting learning materials.
Children continuing on to international schools are prepared for entering Year One, Year Two or Year Three, whilst Hungarian children enter into Grade One of local schools at the age of six or seven.
Extra Curricular
During the year we offer Extra Curricular classes in dance and judo, along with an intensive swimming programme, all of which are included in the fees. In addition, parents can enroll their child in our free afternoon Hungarian classes for both native and non-native children; there is also an intensive Hungarian class in the morning for those children wish to go on to a Hungarian primary School.
The English Garden Pre-School also provides the opportunity to learn violin or piano, or to attend Ballet, Musical Theatre, Self Defense, German, Spanish or Chess classes at an additional cost and subject to significant enrolment.
Discover more