Welcome to The English Garden
The English Garden provides high quality, British-style education to children from the local and expatriate community living in and around Budapest. It is fully licensed as an International English Language kindergarten by the Hungarian Ministry of Education and as a Daycare provider by the Ministry for Children's Welfare. We are also a member of the Preschool Learning Alliance which is the largest organization for providers of early years education in the United Kingdom.
Baby Daycare 0-2
Nursey School 2-3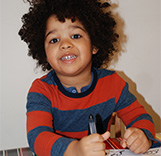 Pre-school 3-7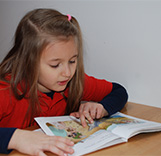 About Us
Established in 2008, the English Garden was the first international kindergarten to be set up in the Pest side of the city. It is situated in the historic quarter of Tisztviselõ Telep ("Garden City"), in the VIIIth District, and just a ten minute drive from the city centre. The Pre-school occupies two large adjoining houses with beautiful gardens at the rear. Meanwhile the Baby Daycare is located in a building nearby and offers the same excellent level of child care in a safe and secure baby and toddler friendly environment.
The English Garden is surrounded by trees and has one of Budapest's largest parks at its doorstep. It is easily accessible by both car and public transport or by the English Garden School Minibus Service.