NEWS FROM THE ENGLISH GARDEN
14 March 2018
In preparation for the March 15th National Holiday the children have been learning about Hungary and its unique culture, history, and geography. The multi-cultural curriculum at the English Garden includes many celebrations and special events to highlight the unique cultures represented at the school. The children especially enjoyed Wednesday's Hungarian Day celebration, where they were able to enjoy arts and crafts, taste traditional Hungarian cuisine, and take part in Hungarian folk dance. Throughout the short week the children explored different aspects of Hungarian culture through a variety of activities and projects, building their knowledge and appreciation of the country where we all live.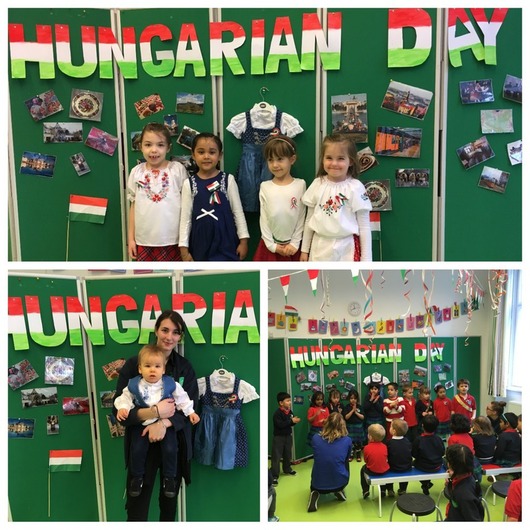 The children expressed themselves creatively through different arts and craft projects.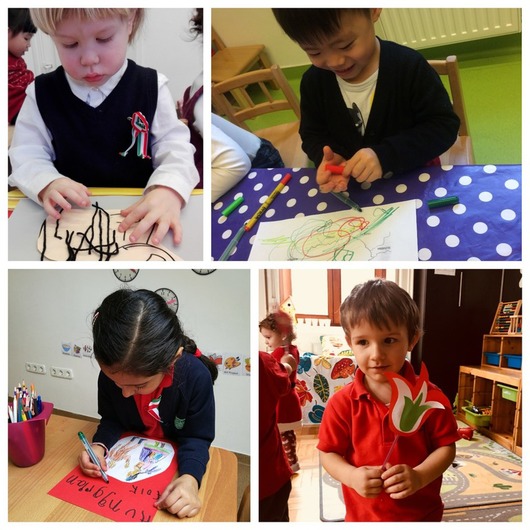 Many of the children brought a Hungarian object to school on Wednesday and talked about it, sharing their experiences living in Hungary with the class. They were eager to show their possessions during circle time and talk about them with adult support.