NEWS FROM THE ENGLISH GARDEN
26 January 2018
This Friday the English Garden celebrated International Day. International Day is a wonderful chance to introduce children to the diversity of Earth's cultures, countries and environments. Throughout the week the children helped decorate their classrooms to represent a continent. They also participated in activities to learn about their countries and those of their classmates, for example making flags, labeling maps of the world, or listening to traditional folk tales during story time. On International Day the children are invited to experience each continent, learning about different cultures, animals, and landmarks through a range of activities.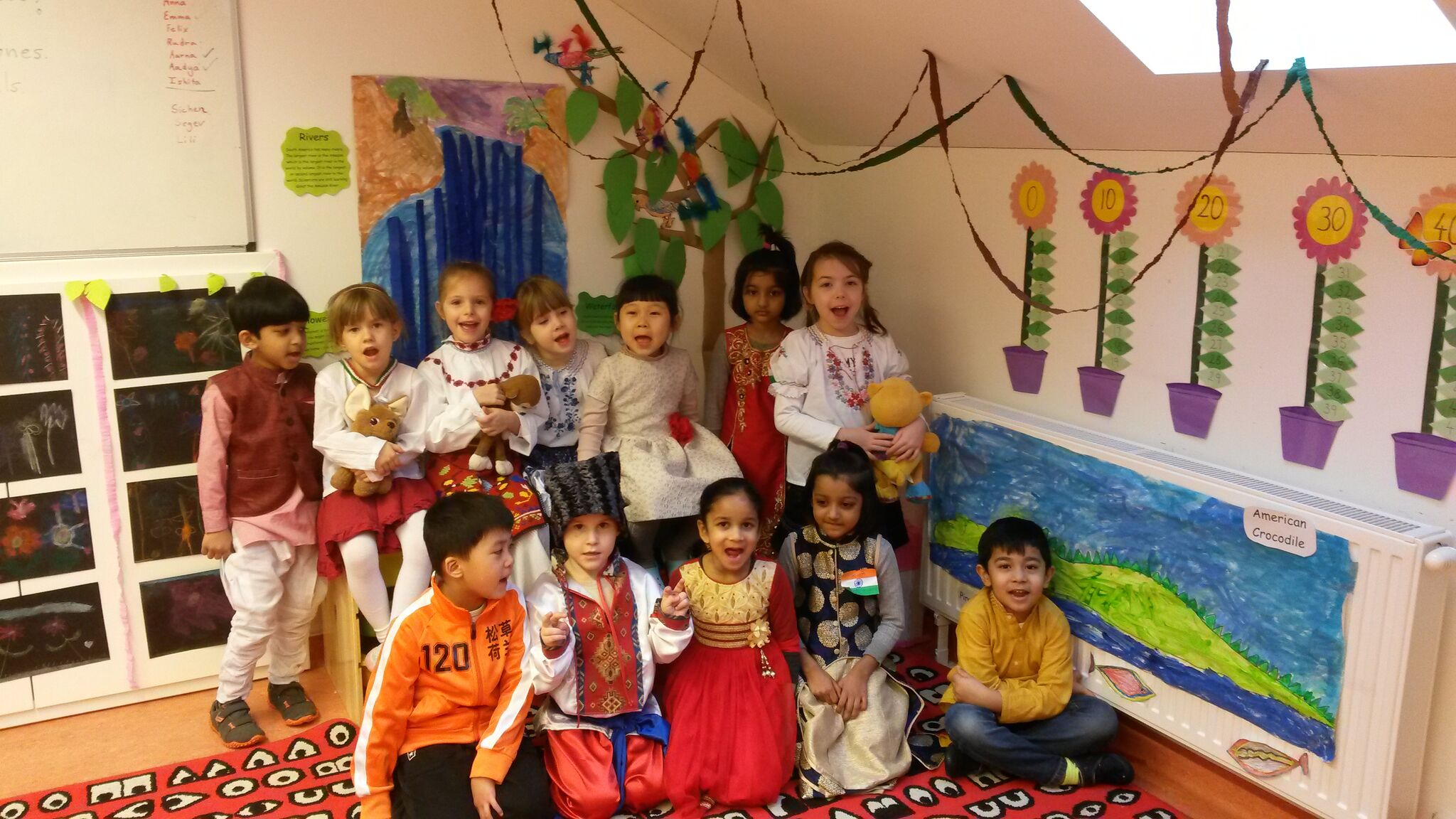 In the classes this week, our focus was on maps. All the children, big and little, loved having the chance to get their hands on real maps, and different texts featuring maps.
The children in the Poppies class enjoyed a lot placing different animals on the map. They could explore which animal lives in the sea or on the lands.
On International Day the English Garden looked lovely, with the children's artwork hanging alongside cultural items like clothing, textiles, books, and food. Recognising each child's home country and cultural background, and inviting our students and staff to share their cultural traditions helps to create an inclusive and international environment at the English Garden. The children love being experts on their home countries and sharing information with their classmates, and they also love being able to learn about other cultures.
The children in each group worked hard all week long to help decorate the classes, transforming the rooms into Asia, Oceania, Africa, South America, North America, Antarctica and Europe using arts and crafts, decorations, and toys to represent famous monuments, animals and plants from each continent.
This fun day wouldn't be complete without the support of all the amazing parent volunteers who sent in traditional snacks from their home countries to contribute to our fabulous international buffet.