NEWS FROM THE ENGLISH GARDEN
11 August 2017
It was a wonderful week of fun and sun at the English Garden Nursery and Pre-school. Week seven of our fantastic summer programme centred around the themes Hello Hollywood in the Pre-school, Arts and Crafts in the Nursery, and Into the Wild in the Baby Daycare. The children in the pre-school programme learned about the glamorous world of Hollywood and made some short films of their own. This week the children made popcorn, experimented with arts and crafts techniques, discovered their inner actor during drama lessons, took a trip to cinema, and cooled off with a swimming session at FRADI. In the Intensive English programme the children continued working on developing their English communication and literacy skills through structured daily lessons. In the Nursery the children learned about Arts and Crafts, using lots of different materials and processes during arts and crafts activities. The Baby Daycare programme offered lots of fun activities focused on their weekly theme.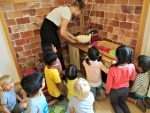 The Seniors made an amazing set for their short film. They worked using recycled materials to make a 3D landscape. After filming the children were able to use the set in their play, building Lego houses and using small dolls and toys for imaginary play.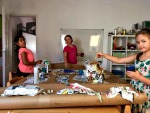 The Juniors enjoyed the trip to Kino to see a film. The children loved going on a tour of the theatre and seeing how the films are projected onto the big screen. They learned about old fashioned analogue film and also saw how the theatre stores digital films today.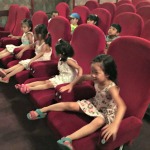 The Infants group loved face painting. The children designed their own face paint and were excited to see themselves looking so different. They also loved making colourful popcorn using the popcorn maker.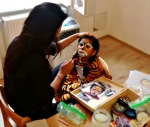 In the Nursery the children loved experimenting with painting and other arts and crafts techniques. It was fun for them to explore colour, texture and form with all their senses.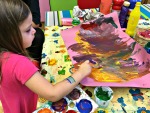 The Baby Daycare programme focused on wild animals. The children have been learning about different types of animals throughout the summer and the children have developed some new vocabulary after lots of repeated exposure to animal themed stories, games and arts activities. It is wonderful to see the little ones in the Baby Daycare grow and learn!