NEWS FROM THE ENGLISH GARDEN
04 August 2017
The theme for week six of the English Garden Summer Camp was Record breakers. The children in the pre-school programme learned about world records in sport, natural history, industry, and extreme weather. Then they tried to break some records of their own. This week the children make their own savory cheese straws, experimented with arts and crafts techniques, took a trip to the Palace of Wonders at Campona, and cooled off with a swimming session at FRADI. In the Intensive English programme the children are working on developing their English communication and literacy skills through structured daily lessons. In the Nursery the children learned about Technology, using lots of different machines and tools in role play and exploring the topic through arts and crafts activities. The Baby Daycare programme offered lots of fun activities focused on their Zoo Animals weekly theme.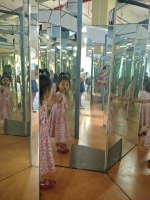 The Seniors group enjoyed some playful competition this week, with the children vying to break some impressive records. They built Lego towers up to the ceiling, competed to see who could read the most books in a week, and raced to see who could jump the highest, run the fastest and swim the farthest. The children also learned about world record breakers and enjoyed making posters about the world's largest and smallest mammals.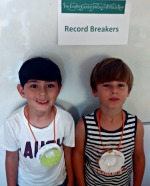 The Juniors loved the trip to The Palace of Wonders. This great interactive museum explains the wonders of physics, chemistry and biology in simple, clear language and through lots of hands-on experiments and activities. The children loved playing and exploring in the interactive exhibits.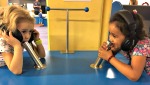 In children in the Infants group loved decorating their classroom with the biggest painting ever – or at least the biggest painting in the English Garden Pre-school. This fun art project encouraged the children to develop their fine motor skills and work together, building friendships and social skills.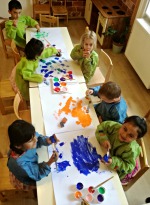 The Nursery programme focused on using technology in role play and arts activities. The Nursery children are building their social skills through role play and dramatic play, learning to communicate and cooperate with their friends in language-rich play scenarios.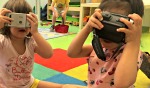 In the Baby Daycare the children made beautiful art projects. The Zoo Animals theme was perfect for making decorations for the classrooms and listening to lots of stories read aloud. The children loved listening to the classic children's book Dear Zoo and helping the teacher lift the flaps to reveal the different animals in the story.