Facilities
The Nursery School and Pre-school occupy two large adjoining houses that have a large garden with trees, mini houses and castles, a climbing wall and a playground area. It is designed so that the children can enjoy it in most weather conditions. Inside there are a dozen spacious and bright classrooms, changing areas and several child friendly bathrooms. On the lower ground floor is the gymnasium, where the children can enjoy a variety of sporting activities. Also on this floor is our kitchen, with a dedicated dining room where the Pre-school children eat meals and snacks together.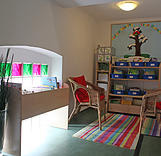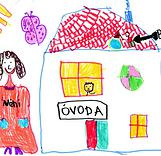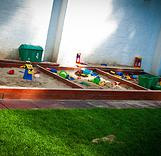 In a separate building in the main garden we have the Parents' Centre where mums and dads have the opportunity to meet at the start or end of each day. With free refreshments, it is an ideal facility for all our families, a place to meet up and catch up on Budapest life.
Meanwhile the Baby Daycare is located nearby and has a small enclosed garden where babies and toddlers can safely explore and play. The Baby Daycare has exclusive use of one floor of the building; it is a bright and colourful setting where youngsters will quickly feel comfortable and secure. There are separate baby and toddler day rooms where the children can mix with those of a similar age; to play, take a nap or spend time with their professional carer.
All entrances are through security gates to allow parents easy but secure access. The English Garden Office is located on the ground floor of the main building and can be conveniently reached by coming through the security gate at number 27 Villám utca.