NEWS FROM THE ENGLISH GARDEN
17 November 2017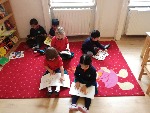 At the English Garden Pre-school and Nursery and Daycare we have carefully designed our curriculum to be both evidence based and holistic, making it highly effective and flexible enough to be adapted to meet each child's individual needs. Many of the children at the English Garden are English language learners, and the diversity of our pre-school community is one of our best assets. To meet the needs of both English language learners and native English speakers we use a wide range of exciting, dynamic programmes and learning activities to develop children's language and literacy skills.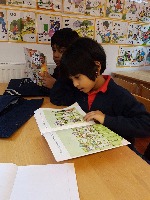 The Year Two class has daily language lessons, structured to allow for a balance between individually guided activities like creative writing and teacher-directed learning following the Jolly Phonics and Jolly Grammar programmes.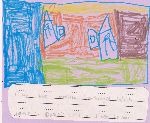 The children in the Beetles class learn to apply their grammatical and phonics knowledge through a range of activities, building their reading, writing, and spelling skills. This week the children in the Beetles class wrote about what they did on the weekend.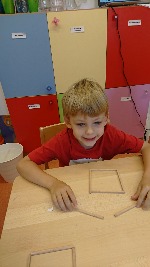 In the Year One class the Crickets are beginning to read and write independently. The Crickets have daily reading sessions, working individually with a teacher who carefully monitors their reading and keeps a written record of their progress. They also work on strengthening their phonics knowledge, working in the Jolly Phonics and Jolly Grammar workbooks to develop their understanding of the rules of written English.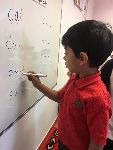 The Grasshoppers class are building their phonics skills and phonemic awareness through a range of activities. During the daily language lessons the children work on reading and writing simple words and building their understanding of letter sound relationships. Emergent readers need a lot of repetition and one-on-one reading to develop confidence and comprehension. The students use books from the Oxford Reading Tree scheme, a phonetically based reading programme that complements the Jolly Phonics programme. This allows parents and teachers to work together alongside students, supporting them as they become fluent readers.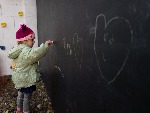 The Bumble Bees class begins their literacy instruction with the Jolly Phonics programme, which uses songs, pictures, actions, and dramatic role-play to introduce the 42 main sounds in the English language. Through the Jolly Phonics programme children develop their awareness of the sounds in language and begin to recognise the relationship between letters and the sounds they make.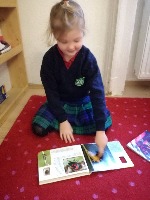 In the Dragonflies class the children are beginning to read simple texts. As they progress through the Jolly Phonics programme, the children become confident recognising letters in their environment and begin to show readiness for learning to read and write. Our teachers combine this programme with lots of story times, speaking and listening activities to build children's vocabularies and communication skills.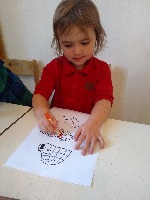 In the Butterflies class the children are introduced to the letter sounds through a weekly story from the Alpha Tales, a fun storybook series that builds children's awareness of the sounds in language. Pre-school aged children develop their language and literacy skills through playful activities like singing songs, learning nursery rhymes, and talking to adults and peers.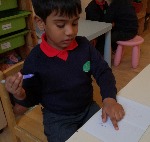 The teachers in the Ladybirds class ensure that the children have many chances to snuggle up with books, participate in conversations and to hear a wide variety of words to build their language skills. At this age, children learn best through exposure to rich, complex language and through sharing storybooks with trusted adults. The children are also introduced to the letter sounds through fun phonics and phonemic awareness activities.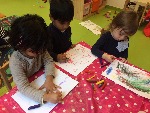 The Buttercups love mark making and art activities. Working with pens, crayons and paint help children develop the hand skills they need for writing. Table top activities like arts and crafts build children's attention spans and help them focus and become fully engaged with their environment. The Buttercups class love drawing and other art activities, and important precursor to writing.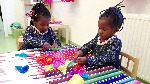 In the Snowdrops class, the children are beginning to play with each other and speak to each together more clearly. Role-play centres encourage children to co-operate, engage each other in conversations, and build their English vocabularies by introducing unique objects into the classroom.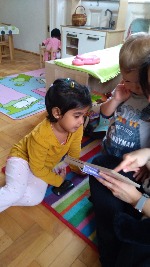 Introducing a love of reading is important for even the youngest children at the English Garden, and the Poppies class offers many fun language-rich experiences for young toddlers. This age group has a wide range of language skills, as child develop at their own unique pace. To support each child's language learning the teachers provide a rich play environment with many opportunities for independent play and exploration.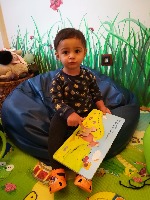 Story time at home and school is an important part of a child's language and literacy development. The babies in the Bluebells class love to listen to stories, and classroom teachers read to the children at least once a day, showing them colourful storybooks with simple stories, including many rhyming books.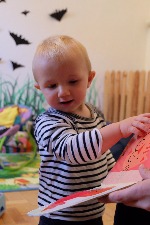 In the Daises group the babies love listening to songs and rhymes. Even pre-verbal babies and toddlers love to listen to music and songs, and hearing a range of sounds and words helps them to build their understanding of spoken language. Music and singing is an excellent way to engage babies and toddlers with language learning through colourful illustrations, games and hands-on activities with instruments and props.